Importing Calendar Items into Outlook 2010
This document provides a step-by-step set of instructions on how to import calendar items into Outlook 2010 for Microsoft Windows.
Right click the following link for UCLA Holidays 2019 or this link for UCLA Academic Calendar 2019 and choose to save the attachment. You can choose a location on your computer, or accept the default, which will be Downloads.
Open Outlook, from the Menu Bar click on File, Open choose Import.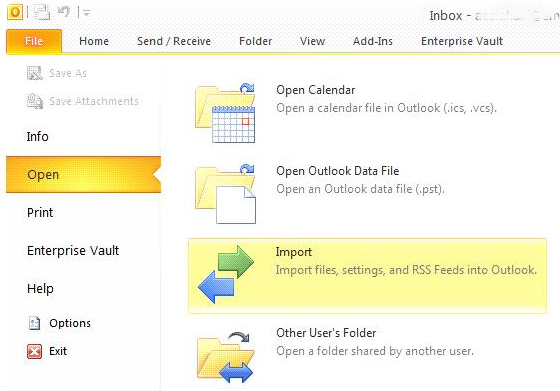 In the Import and Export Wizard, choose "Import an iCalendar (.ics) or vCalendar file (.vcs)" and click Next.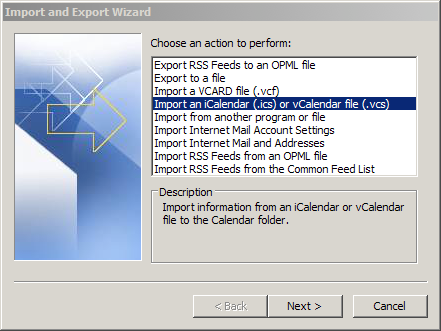 In the browse dialog box, choose the folder you saved the file to, by default it is the Downloads folder, select the file and click OK.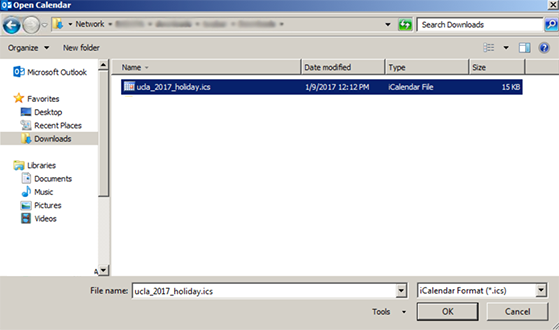 The calendar items will now appear in your Outlook calendar.
NOTE: Do not perform this procedure on the same import file more than once. Doing so will result in duplicate entries in your calendar.